Walker Battery ServiceStay Charged & Stay Ahead
If your car isn't running as it used to, it may be time for a car battery replacement at the Walker Chrysler Dodge Jeep Ram service center. From quick Jeep Wrangler battery repairs to Ram 1500 battery inspections, we have you covered. Curious to learn more about car battery prices or need to have a Dodge battery replaced nearby? Speak with the team at our Jeep dealership near Pineville, LA, to book an appointment and learn all about our car battery prices, service options and more!

When Do I Need a New Car Battery?
You may need a car battery replacement when:
Your Jeep Cherokee or Ram 1500 is taking longer than usual to start
The car's battery is more than three years old
You've had to jumpstart the battery multiple times
The vehicle's electronics and lights are malfunctioning
If your vehicle needs a new battery, you can view the different car batteries for sale at our Alexandria auto parts store. It's important to make sure your vehicle's battery is ready for whatever lies ahead, as it powers everything in your vehicle. If you have questions about how long car batteries last or how much car batteries cost, you can contact Walker Chrysler Dodge Jeep Ram for all the details. No matter what type of car battery service near Pineville, LA, it is you need, you can count on us!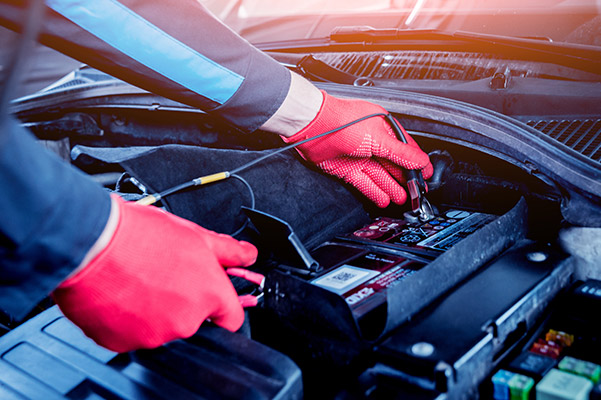 Car Battery Replacement Nearby
Do you need to jumpstart a car or replace an old car battery? Let the experts at our local auto service center perform a quick Ram battery inspection or Jeep battery service if necessary. Want to compare car battery prices and see if buying from us is the right choice? Not a problem, just discuss new car battery sales with our team and we're confident you'll find we are the ideal match for your new Chrysler battery or Jeep battery repair.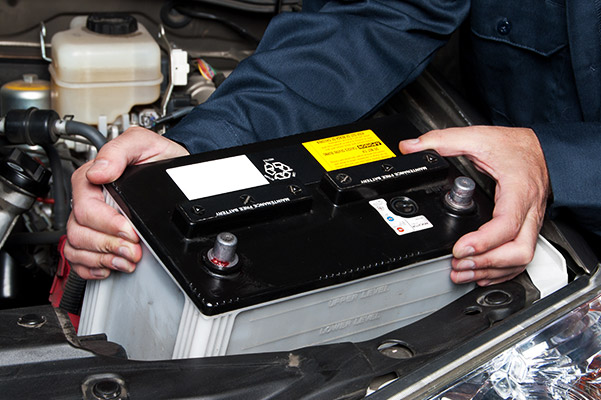 Car Battery Coupons in Alexandria, Louisiana
Enjoy a wide range of auto service specials, including new car battery coupons, when you bring your vehicle to the Walker Chrysler Dodge Jeep Ram repair shop. The cost of a car battery should never be an issue, so view our Jeep service specials and Ram repair prices to get all the info you need. When you're ready, you can schedule Ram service online to come have a Dodge battery replacement or to view new car batteries on sale!